Sharing MaryEllen's Drawings
I have monthly folders with the kids' drawings. Most of it is MaryEllen's drawings, Donnie draws, but not as much as MaryEllen. This is how a typical monthly folder looks.
Here are some of the drawings from the March Folder. She usually draws horses, so I was very pleased with the variety this month. 🙂
This is a portrait of one of the stray cats the kids have been feeding. I think its name is Joey.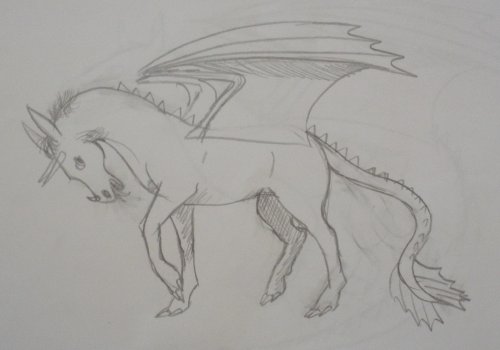 She has been interested in dragons since watching, 'How To Train Your Dragon.' We bought the beautiful book from Answers In Genesis and this second one, she copied the pose on the cover.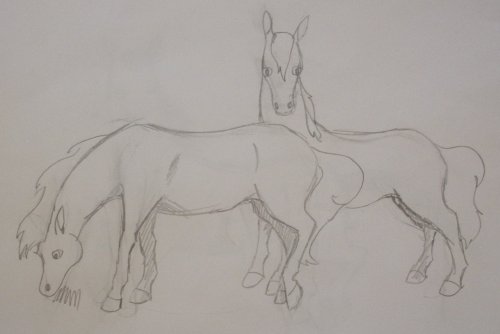 Here are some horses she drew. I think she has improved very much. Horses are one of her favorite things to draw. 🙂
I thought this picture looked very relaxing.
She doesn't draw people much. She says it is because they are tough. But, I think she does very well and I think these two are cute.
Donnie is a little shy about his drawings and doesn't like for me to post them. 🙁 He likes to draw super heroes! He will draw dogs and cats too.
I guess that is it for the art show. 😉
Have a great day,