Integers Chart or Bookmark
I made this book mark to go in MaryEllen's math book to help her remember the rules of Integers.
It is funny because I remember when I was learning to add fractions with uncommon denominators in grade school, I just couldn't get it. I remember asking the teacher's aide for help more than once. Then, one day the light bulb just turned on! I remember that feeling well.
I tell that story to MaryEllen and she can't believe I couldn't understand because it came easy for her. Now, I am thinking of the same thing with this positive/negative stuff. I never had a problem with it, but for some reason, it is taking a little longer for it to click with her.
I am hoping this chart will help the light bulb turn on for her.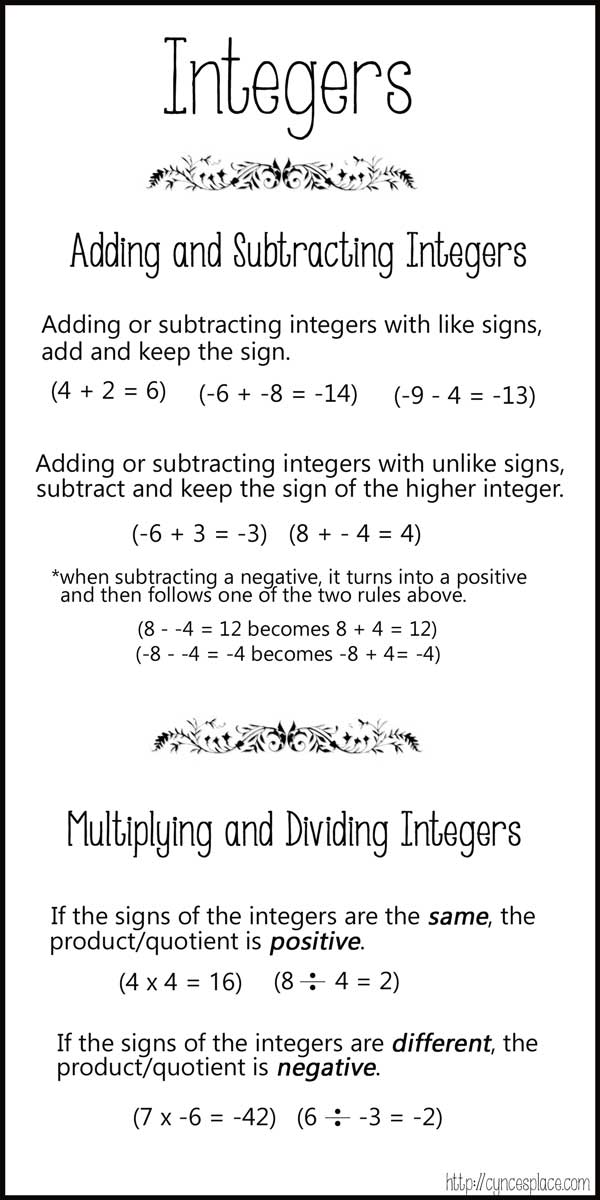 This file is in PNG format.
Download Adding, Subtracting, Multiplying and Dividing Integers Chart
I hope it comes in handy for you too.
Blessings,