October's Bright Blue Weather Poem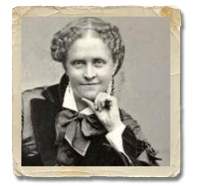 This week, I have another poem by Helen Hunt Jackson titled, 'October's Bright Blue Weather.'
Helen Hunt Jackson (1831-1885) was an American poet and novelist. She was born in Amherst, Massachusetts, where her father was a professor in Amherst College, but she spent much of her life in California.
She married a banker in Colorado Springs, Colorado, where she lived for a few years.
Her poems are very beautiful, and "September" and "October's Bright Blue Weather" are especially good pictures of these autumn months.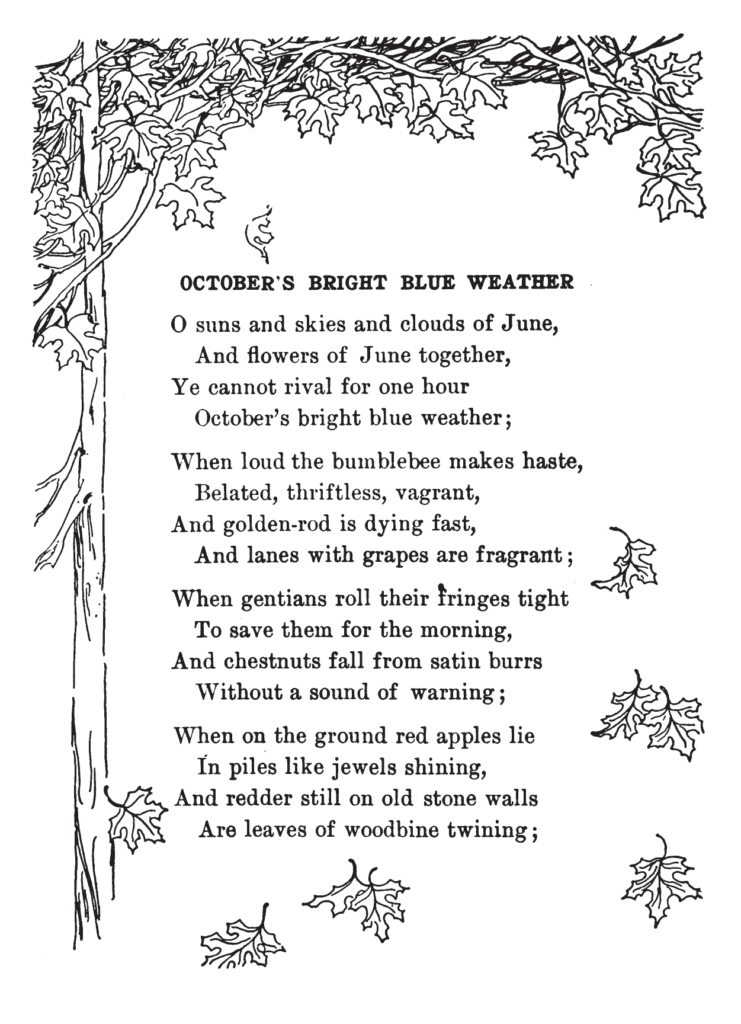 Download Octobers Bright Blue Weather
Enjoy!