I haven't been feeling good all week. I had a fever, chills, runny nose, wheezing and a head ache. This is the 3rd time I have been sick like this in 4 months. The cold symptoms irritate my allergies and my wind pipe tightens up and it is hard to breathe. I am going to have to look hard at my diet, apparently my immune system is low.
This Friday, I have a simple reader on George Washington and the cherry tree. The pages can be printed and colored. It is 6 pages total and they would be printed front and back and then folded to make it booklet style. (I print even pages first and then re-insert to print the odd.)
In the beginning, I added the story of the cherry tree. The other pages is the story in poem format and a picture the kids can color.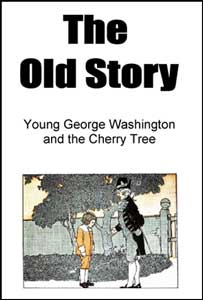 Download George Washington Book
Enjoy,