Ten Commandments Copywork
I am hoping to have the kids begin to write more in cursive this year. I am going to start them out with simple copywork selections. The first one is The Ten Commandments. It is in the King James Version (kjv) and comes from Exodus 20:1-17.
Hopefully it will suit some of your needs too. I am open to some suggestions as far as other selections go, so leave me comment with your request or email me using the Contact Me page.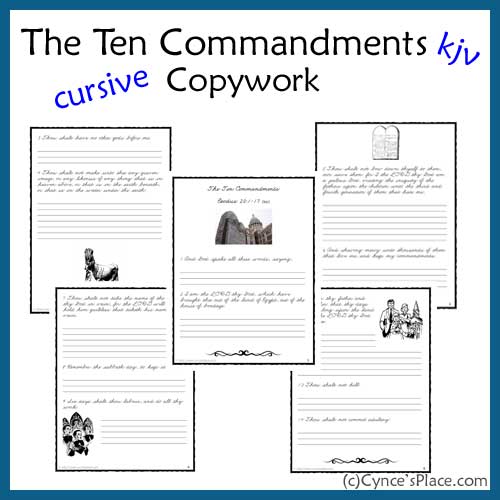 Download Ten Commandments Copywork - Cursive - kjv
Enjoy,