A few months ago, I started creating a lapbook for the kids to go along with our study using Exploring Creation with Human Anatomy and Physiology.
I got three chapters done, which I will post in the weeks to follow. I am not yet sure if I will finish the remainder of the chapters. I will try my best. 🙂
Anatomy Lapbook – Cells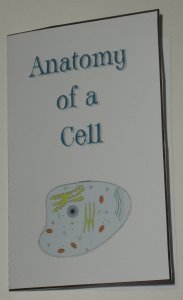 Anatomy Lapbook - Cells

Below I have some links and videos that will compliment your study.
Introduction to Anatomy and Physiology – Includes Cells and DNA
Miscellaneous Links

Projects/Crafts
Build DNA model with toothpicks

Videos
Structure of the Animal Cell

Parts of a Cell

Animal Cell

DNA

DNA Structure

DNA Movie
http://www.kidsknowit.com/interactive-educational-movies/free-online-movies.php?movie=DNA



Enjoy,