Free Old Time Math Book – Olney's
Oh wow, let's see, about 5 years ago I converted Olney's math into a workbook for the kids. We were also using Ray's Arithmetic at that time too. This was pre-RC.
While being bored the other day and going through the tons, did I say tons, of files on my hard drive, I came across this ole book. Maybe others can benefit from it.
It includes Addition, Subtraction, Multiplication, and Division. I never did get to the chapter on Fractions.
It looks like the pdf didn't save the font I used, so the type is spaced a little odd, but it doesn't take from the workbook. I most likely used a free pdf or one that did not save fonts. Hey, five years ago I was new to all this. 😉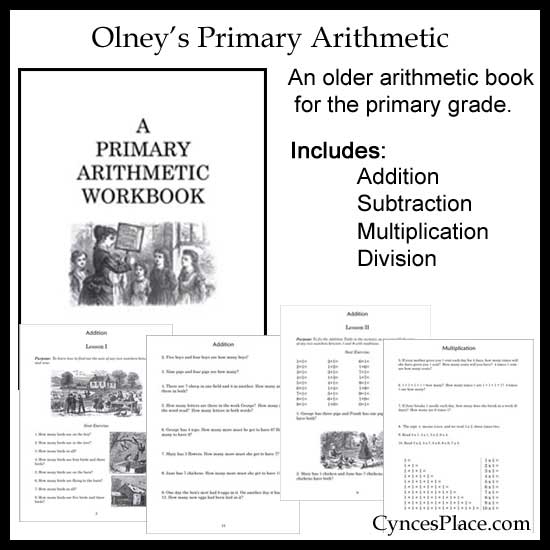 Primary Arithmetic - Addition & Subtraction
Primary Arithmetic - Multiplication & Division
Here is the Teacher's Manual that goes along with the books.
Like all the older stuff on my hard drive, it has my old website address. I don't have the original file, not sure where it is. I wasn't that organized back then. 🙂
Enjoy,