This week has been busy, and my husband has an extra day off. Yay!! So, I resurrected the Psalm 100 copywork that I had on my old blog, Albright News.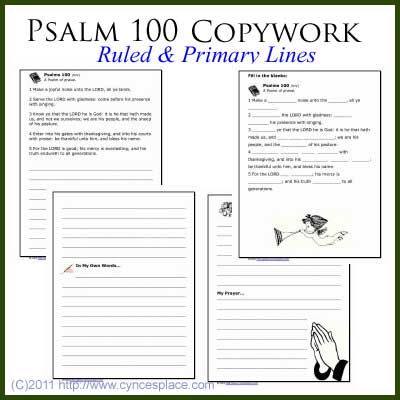 It is in both primary and ruled lines.
I included a place for
the Psalm to be copied
it to be written in their own words
them to write a Life Application and Prayer
a fill-in-the-blanks of the Psalm
Hope you enjoy it.
 Download   Psalm 100 Copywork - Primary Lines
Download Psalm 100 Copywork - Ruled Lines
Blessings,