Last week MaryEllen got a letter from Focus on the Family letting her know that she was chosen to illustrate a story in their Clubhouse Magazine. 🙂 This will be their annual subscriber's magazine where all the content is from kids. We are very proud of her!
I did not scan the sample she sent in, so I am showcasing some of her recent work. You can see her drawing for the magazine when it comes out in August. I will also post it here in August.
You can click on the pictures to see them larger.

This one she actually drew in January for her cousin.

She loves carousels! This cat and the horse below are samples of her carousel pictures. I like the elephant peeking out.

This picture at first sight reminded me of Toothless and Hiccup. Before it was colored, I actually thought it was them until I noticed the dragon's ears and tail and the boy had both his legs. 🙂

We are on to fantasy now. She also likes to draw dragons. She finished The Chronicles of Narnia a few months back and started drawing centaurs.

This one she made for her Uncle Joe. I like the colors.

This one has a horn like a unicorn. Look at the eyes, looks ghostly.

This one is pretty neat with his rider.

This is a cute one, parent and child. Maybe the kid dragon is learning to fly.

Okay, this one looks mean. I wouldn't want to meet him in a dark alley. 🙂

I like when she colors them. I like the colors she chose on this one. I think she drew this one for her sister.

A serpent type dragon. Very creative.

Last, but not least, a pretty flower dragon…I guess. This is one of my favorites for some reason. Must be the girliness, if that is a word. 🙂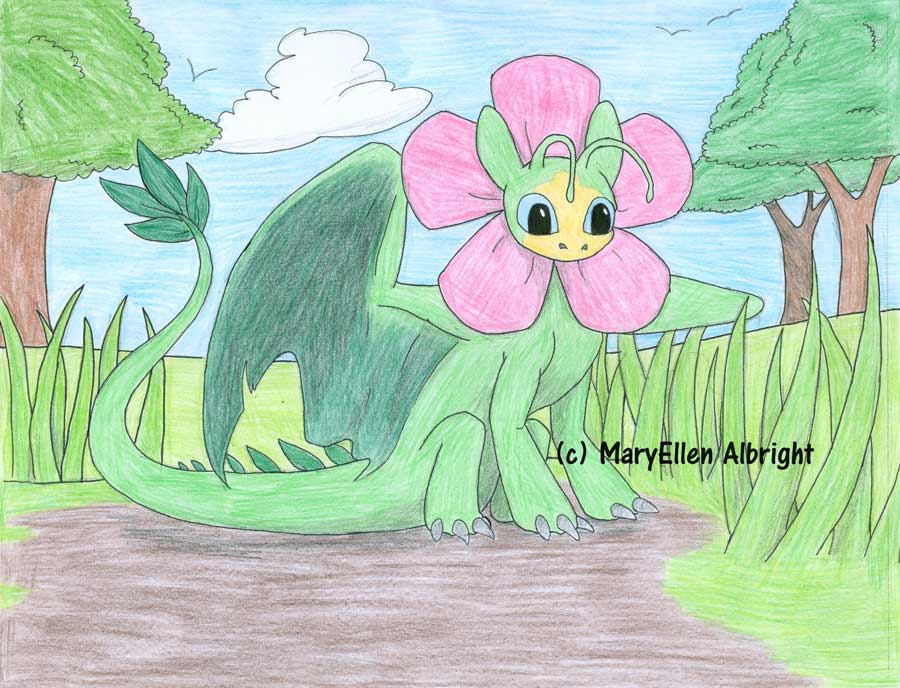 So, which is your favorite?
Blessings,