MaryEllen has been having a blast with her new bike she got for her birthday. I am glad because it gets her outside and exercising!! Double wammy!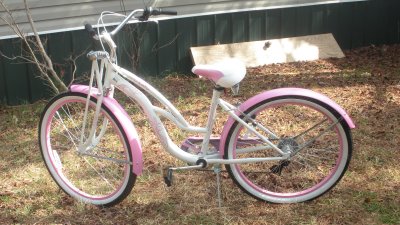 Pretty isn't it?
Don took her out that day to shop for bikes. She chose this one.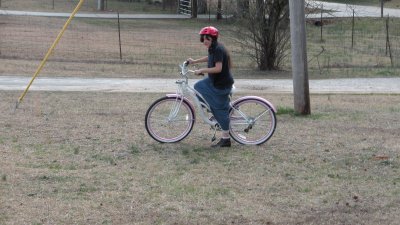 Here she is riding her new bike. She was ready for a break, but was nice enough to go one more round so I could video tape her. Too much fun!!
Blessings,