My sweet wonderful daughter turned 12 last week. It is hard for me to believe she is twelve.
Since Don worked on Monday, her actual birthday, we celebrated on Saturday. It was Don's only day off, so we went into town to do a few errands and grocery shop. We decided to make it a day and took the kids out to lunch at the Dwarf House/Chic-Fil-A. We had never been to the Dwarf House, so it was a treat in itself. Needless to say, we enjoyed our meal.
After our yummy meal, we headed to Barnes and Noble with a quick stop to drop off my glasses to be fixed. The nose piece fell off a few weeks ago. Luckily I still have my old pair which still serves its purpose.
The kids love Barnes and Noble! We browsed the kid section, the art and drawing area, and the bargain area. We left with a few books.
After picking up my glasses, we headed to the grocery store and then home.
The kids unloaded the car while I put the groceries up.
For MaryEllen's birthday dinner, we had homemade hamburgers and french fries. Not the healthiest, but we enjoy burgers at home. Don grilled the patties while I fried the potatoes and sliced up the condiments.
Before dessert, MaryEllen picked out our movie to watch, How to Train Your Dragon
. About half way through, we stopped it so we could sing to her, eat cake and ice cream and she could open her gifts.
MaryEllen made her own birthday cake the night before. She also decorated it…a drawing of Toothless' head. She decided on chocolate cake this year which is a change from our traditional white cake.
Donnie bought her some My Little Pony dolls which she opened on her birthday date. We bought her a Graphic Drawing Tablet
so she can draw straight on the computer. She was surprised and excited. We also got her a couple of CD's, Karen Peck & New River:Ephesians One
, and The Perrys:Look No Further
.
.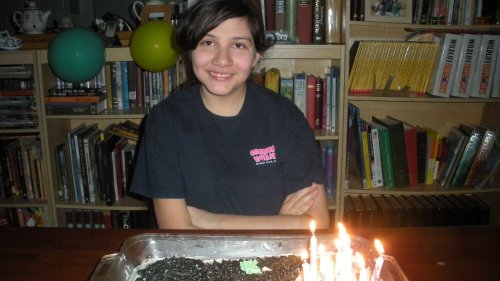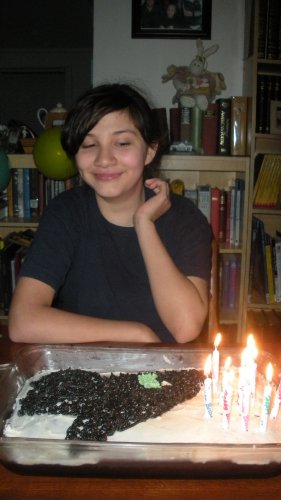 After gifts, we finished MaryEllen's favorite movie. Here are some pictures that she drew of Toothless. It think Toothless is her second favorite thing to draw, horses being her first.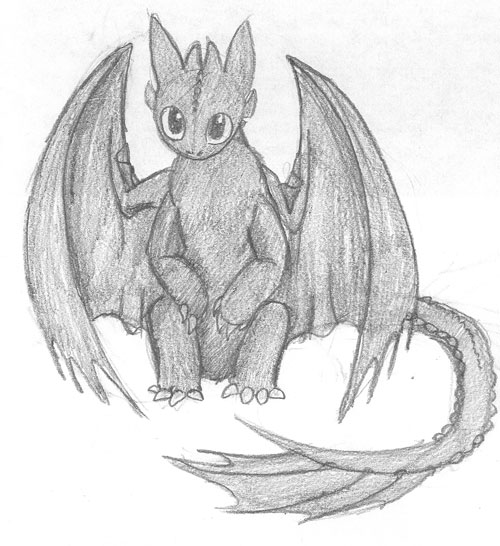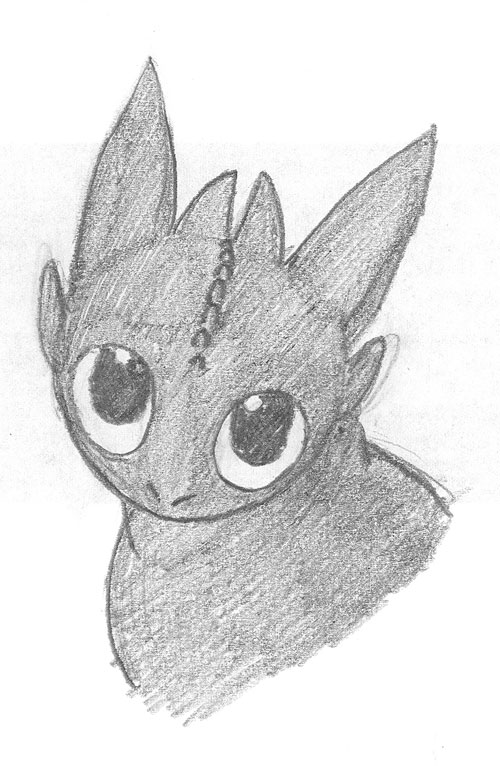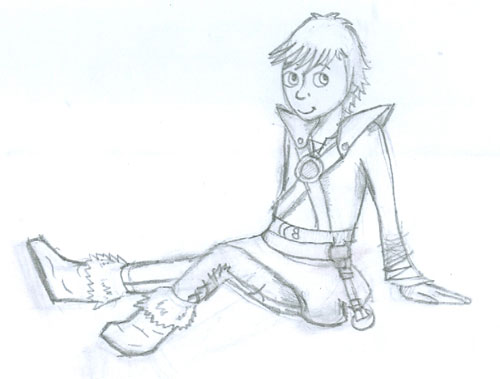 It was a great birthday and we are still enjoying the yummy cake. The tablet takes some getting use to, but I am excited to fiddle with it too.
Blessings,