About two weeks ago, MaryEllen turned eleven. Boy do the years go by!
She baked her own cake and decorated it too. I think she wanted to put Toothless on her cake from 'How To Train Your Dragon', but that was way too hard. She did nicely with her horse.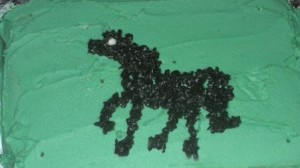 She has been making and decorating her own cakes for about 4 years now. At first I thought I was going to miss baking and decorating the kids' cakes, and I did at first, but now I enjoy seeing what they come up with.
I think she did a horse last year too.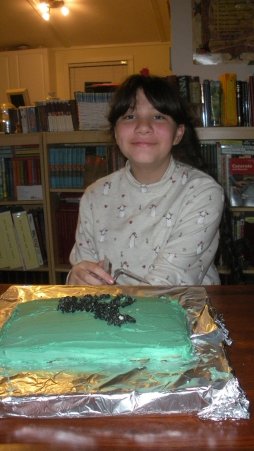 Waiting to be serenaded by her family. We enjoyed her white cake with some girl scout samoa cookie ice cream. Yummy!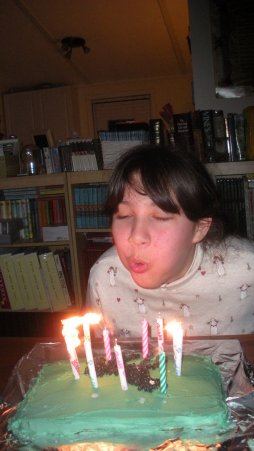 Make a wish sweetheart.
She isn't use to being the center of attention and she doesn't like her pictures taken, so she was a real sport while I snapped away. 🙂
For her birthday, we took her and Donnie to Callaway Gardens…it was free! 🙂 We are also going to buy  her a new bike. She out-grew hers a few years back, and we haven't 'upgraded' her yet. I think it is about time.
Blessings,