MaryEllen's Doll Night Gown
Last week, MaryEllen spent her afternoon until a little after midnight sewing her doll a dress. She got Liberty the Christmas before last. She is such a beautiful doll.
MaryEllen has been wanting to sew, so I bought a few doll kits for her to start out with. She says she wants to hand sew for now, which is what she did with the dress.
Now, I do not know how to sew either, except for mending socks, buttons, and the like. So, when she would get stumped by the instructions and I didn't have the slightest idea either, we went to Google.
Google helped us with the ruffle on the bottom and with the collar as well as finding out what certain stitches were.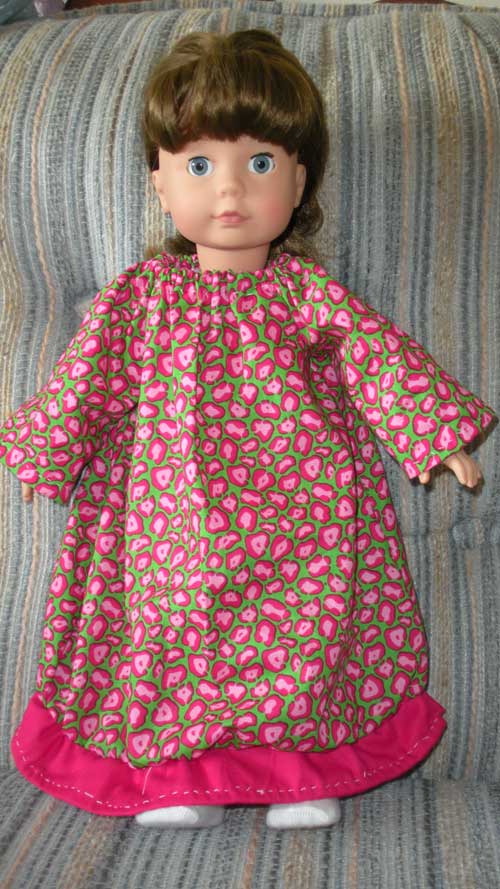 This was her first project like this, and I think she did real well.
Blessings,