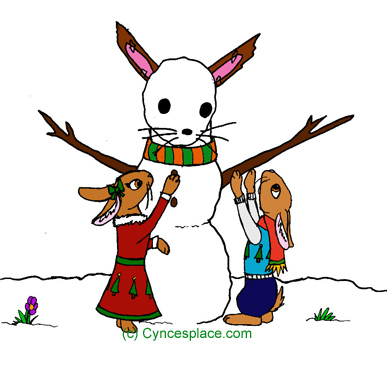 I want to wish you all a very Merry Christmas!
Aren't those bunnies cute? MaryEllen drew them for me. She even colored them using Photoshop Elements.
CHRISTMAS IS COSTLY
It cost Mary and Joseph the comforts of home during a long period of exile in Egypt to protect the little Babe.
It cost mothers in and around Bethlehem the massacre of their babies by the cruel order of Herod.
It cost the shepherds the complacency of their shepherd lives with the call to the manger and to tell the good news.
It cost the wise men a long journey and expensive gifts and changed lives.
It cost the early apostles and the early church persecution and sometimes death.
It cost missionaries of the Christ untold suffering and privation to spread the good news.
It cost Christian martyrs in all ages their lives for Christ's sake.
More than all this, it cost God the Father His own Son—He sent Him to the earth to save men.
It cost Jesus a life of sacrifice and service, a death cruel and unmatched in history.
Amongst the hustle and bustle, may we meditate, not only on the baby in the manger, but of what that birth really meant and still means today. Jesus came to die, isn't that amazing? It sometimes is too much for my little brain to register, but I am glad and forever thankful he did.

This month has been pretty mellow as far as school goes. We basically have been doing Bible, math and reading. I began reading A Christmas Carol with the kids. We are just about finished. I have always wanted to read it, but never have. It is pleasantly enjoyable.
We also watched some Christmas classic cartoons. When the kids were small, we had a VHS of The Stingiest Man in Town, based on A Christmas Carol. It was my favorite to watch with the kids. I searched, but only found it available on a Classic Christmas pack. So, I bought it and the kids and I have enjoyed watching these old time cartoons. This week, we will watch The Nativity Story.
Baking has gone slow this month, with chocolate chips and sugar cookies. MaryEllen made the sugar cookies and Donnie joined in with the decorating. We left some for the mailman along with his Christmas card. He is such a great mailman, always has a smile for us.
This week I am going to try my hand at fudge and eggnog. Can you believe I have never made either before. Today I made peppermint bark. It came out good. I think I made it too thick because it was hard to break. Next time I will make it a tad thinner. It made a lot, so I think I will surprise the mailman with another goodie tomorrow. 🙂
I wasn't sure how fine to chop the candy canes. I did the Ziploc method with my rolling pin. Some pieces seemed to stay big and others were turning into powder. 🙂 This recipe didn't call for peppermint extract, but I think I will add some next time. MaryEllen, who likes peppermint, thought it needed more of the peppermint taste. I did too. The chocolate was over powering.
I was late with getting our Christmas cards, but they are sent now. We were late with starting our Advent reading, but I am not stressing over it. We are just reading and enjoying.
Christmas will be just us this year. We will be celebrating our Savior's birth on Christmas Eve because Don works on Christmas Day. The kids like that because usually we celebrate AFTER Christmas, this year we will celebrate before. We plan on decorating popcorn balls, a gift sent by their Auntie Reff. This will be a fun family time and we get to eat our creations. Thanks Auntie Reff!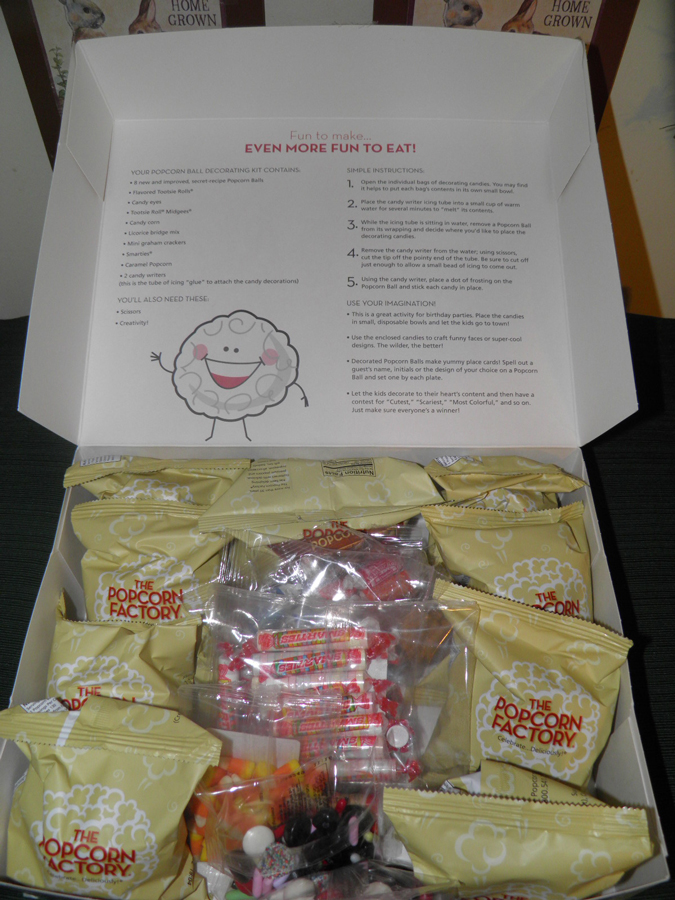 Have a Blessed Merry Christmas,


Fireplace and Jesus is the Reason For the Season clipart (c)Lisa at CountryClipart.com