Any Big Plans For Your Homeschool This Year?
Isn't it funny how with the new year, comes planning. I have all these ideas floating in my head, and am hoping to make them a reality.
One is to finally begin a quarterly composer study. Nothing real big, mainly reading a biography of a composer and listening to music. I am thinking of using Beautiful Feet's Classical Music Guide as a guide. 🙂
I would also like to do this with an author and and an artist. But, I think we will begin slow and just do a composer for the first quarter.
I also bought Prepare and Pray that goes along with The Swiss Family Robinson. It is a 36 week study on learning survival skills. I think it would be fun to do a couple times a week and include Dad.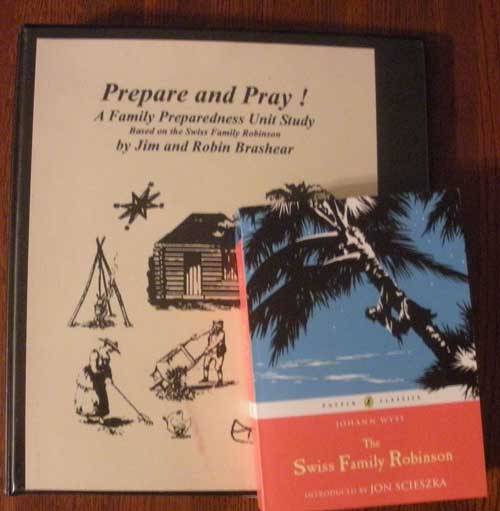 How about you, do you have some BIG plans for your homeschool this year? I'd love to hear them.
Blessings,