We Finished The Knights Of Arrethtrae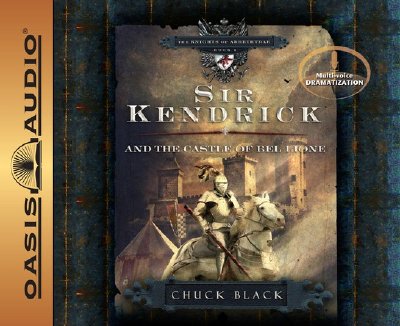 The Knights of Arrethtrae by Chuck Black has been a joy to listen to as a family. It made our weekly car trips into town more enjoyable. We are sad to see it end.
We have enjoyed other readings by Oasis Audio, and this series was no different. The reader was easy on the ears and we enjoyed his accent. It was a multi-voice recording, and both he and the lady did great playing all their respective roles.
Yes, we cried a few times (at least I did), laughed a few other times and smiled a lot. It was hard not to as you watched the story play out in your imagination.
It also opened up a lot for discussion. This series not only parallels biblical characters, but it also deals with moral issues we all go through in our life time. A few from the top of my head are…drugs, their addiction and consequences; the lackadaisical attitude in today's youth groups, how they are more geared toward fun than learning and being trained in the Word of God; distractions and how they keep us from growing in Christ if we aren't careful.
Another area that I thought Chuck Black weaved in wonderfully was romance. Yes, romance. Courtship was sweet and not lustful. The knights were all gentlemen and treated the ladies as…well, ladies. I think this is great for both boys and girls who listen to these stories to hear and see in their minds how love should be played out; and how important it is to find one who shares the same beliefs.
The fighting scenes were not gruesomely told, but they kept you at the edge of your seat. The kids have taken up the yard-sticks as swords to play out a few duels of their own. lol!
The story telling was very well done that you can see every detail in your mind. Many times we have commented how Chuck's books would make great movies. When we read that a movie was in the planning stages, we got excited. We will stay updated with its progress.
We, as a family, highly recommend these books for all ages.
The kids would like to read the books now, so I think we will invest in those.
Happy Listening,