On Monday, we went into town to do some back to school shopping. We usually do not need much besides a few composition books and filler paper. The kids' binders don't get beat up like when I was in school, so they can be used again. Pencils are something we always have available. I remember growing up and new sharp pencils were oh-so-neat. Getting that pencil on the first day of school was a big thing to me, the crayons too.
Anyway, after shopping, we headed downtown to take pictures of the horse statues. Local artists painted these fiber-glass horses which will raise money to build an interactive children's museum. We just thought they were beautiful and unique. I had to have pictures of these beautiful horses before they are taken down at he end of August.

I liked this horse. It was situated in front of a building that was used as a hospital during the civil war. You can see his scars and his leg bandaged up.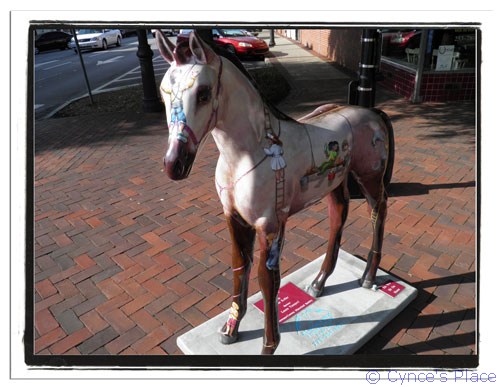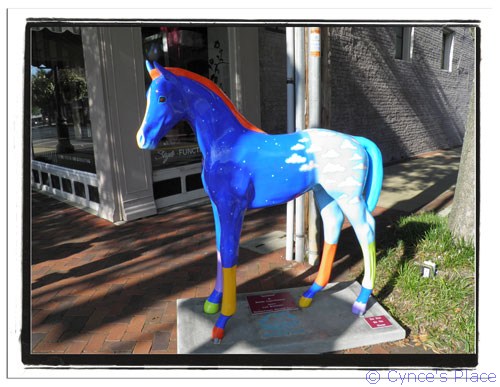 MaryEllen liked this one because it looked most like a carousel horse.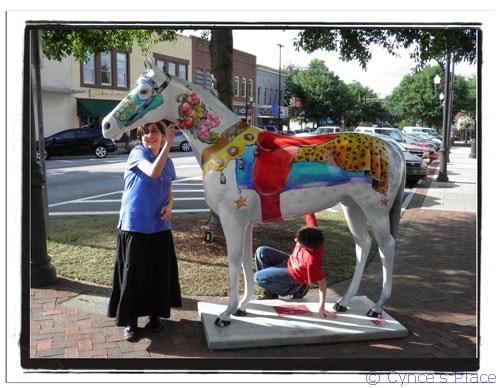 There were so many to see and I did get a picture of them all, but I didn't post them all. Here is a video of the horses.