We had a nice weekend.
First, my cookies came! We have already tried a batch of each.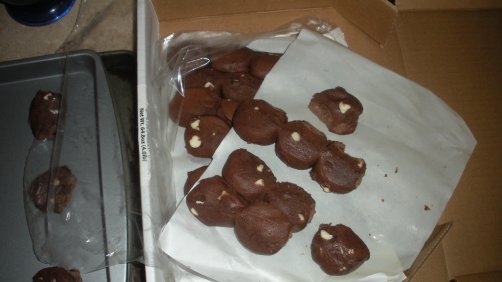 Above is Double Chocolate Fudge something or other.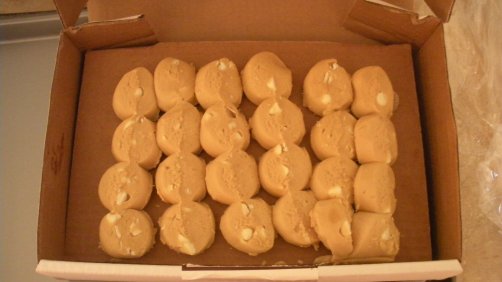 This one is Macadamia Nut, one of Don's favorites.

On our weekly trip to see the kids' grandma, the traffic was a little more than we expected on a Sunday. We soon found out that the Airshow was in town. The kids' grandma lives close by, so we got to hear them (a lot) and see them a little bit. What we did see, was still 'cool'. The Blue Angels flew over us pretty close a few times. 🙂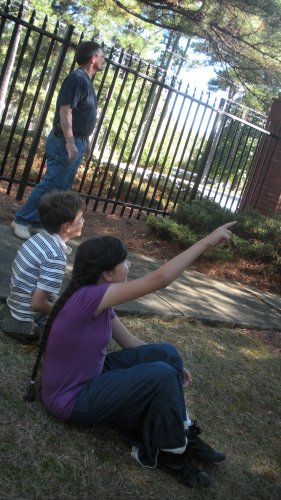 When they break the sound barrier…boy did that make me jump and my heart skip a beat. LOL! I didn't expect that!!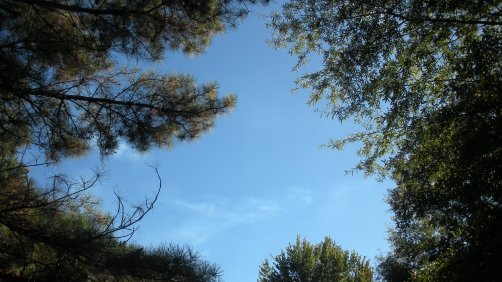 Here is an one example of what we peeked through. Other areas were a little better, but we mostly saw them through here.

We are enjoying our current book-on-tape, Christy. It makes the drive go fast and we look forward to listening to it the next week. We are already on the 3rd disk set, only one more to go!
Have a great week,