Our Visit To The Creation Museum
Last week, while Don was on a much needed and deserved vacation, we headed to Kentucky to visit the Creation Museum. We have been wanting to visit since it opened about four years ago, but funds have been tight. We managed to save some, and decided that it was now or never.
So, we mapquested the route and found out that it would be about an eight hour drive. Not bad. We then made reservations at a nearby hotel. It was a last minute decision, for two reasons. One, Don went into work on a Wednesday and his boss told him his vacation starts on Monday, just five days away! Second, we knew he was going to take a vacation soon, but we thought we would have more time, so we hadn't done any planning quite yet.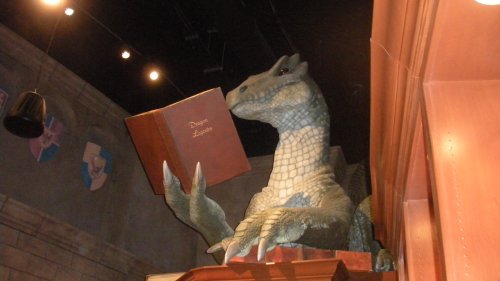 But, all worked out well. 🙂  We were hoping to order the tickets online to get the 10% discount, but they are mailed and they would not have made it in time. But, that also worked out because for about $30 more dollars, we got a years pass which included the planetarium and a 10% discount in their bookstore.
  Most of the people on the Creation Museum Facebook page recommended making it a two day event. So that is what we did and we are glad we did it that way because there is so much to see. Plus the kids enjoyed visiting the petting zoo twice. 😉 Although they didn't get to ride the camel because it rained the first day and the second day it got late and we had an eight hour drive home.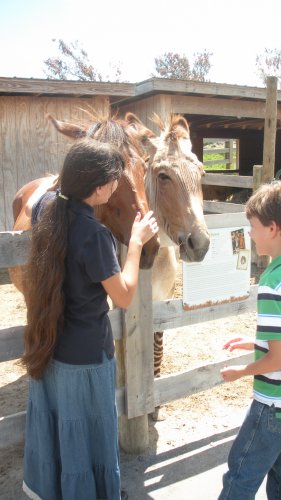 We absolutely enjoyed the Planetarium and even purchased the DVD of one of the shows. Our God is great and even the little he does allow us to see is awe striking and inspiring. Like MaryEllen said, 'and He knows all them by name!' We were just amazed by the amount of stars and He knows them all by name.
We also enjoyed The Walk Through Bible History. The scenes were great and beautifully done. It was a lot of reading, but the kids were patient and I tried reading in their ears as much as I could because it was crowded and sometimes hard for them to read. Amazingly, every guest was very courteous and thoughtful. It was a delightful experience.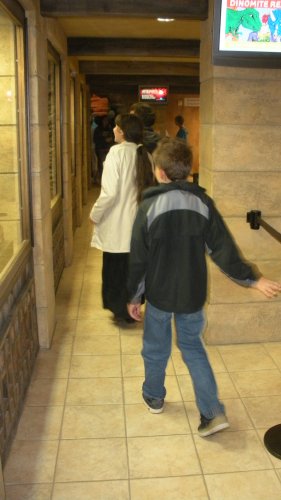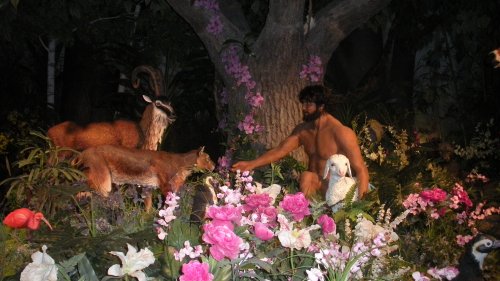 In the main hall where you buy your ticket, they had a map of the place for kids and on the back there was a list of items for them to look out for. This was fun to go through as we waited in line for the Planetarium. What we didn't see the first time through, we looked out for our second time through the next day. We went through it again the next day because my camera battery died on me as did my spare!! I thought they were charged. We actually enjoyed the second time through because we could enjoy the displays more since we had already read everything the first time. Plus, it wasn't as crowded because we were there right when it opened and we could get in the express line since we had our annual pass. We just needed to get our Planetarium tickets.
The kids didn't care too much for the Corruption part of the walk because it was dark and eerie and the music or background noise added to the feel of yuckiness. But, they understand that corruption is a result of sin and that is why there is terrible things going on in the world.

The kids enjoyed the dinosaur displays throughout the exhibits. They even had a Dinosaur Den…or was it Alley. 🙂 I think it was Den. Anyway, it was impressive…especially because they were sculpted especially for the museum by Buddy Davis. The kids have enjoyed watching him when they were younger. So to see his work up close and personal was pretty neat.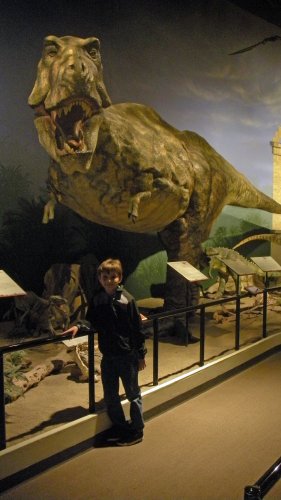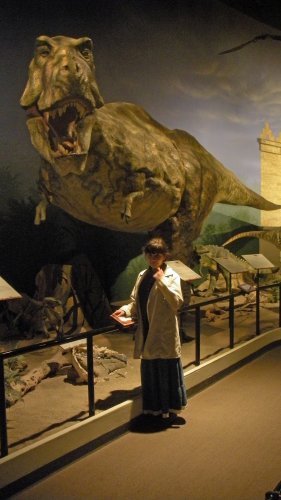 My camera here was on the wrong setting, so they are a little dark.

Here is a video of a fun dinosaur during the walk.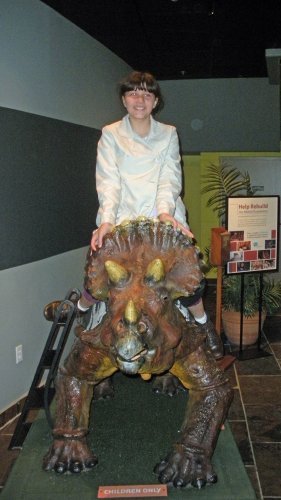 (I tried fixing these up, that is why their colors are different. LOL!)
We also enjoyed the short video presentations they had throughout the walk and also the Men in White show. The Men in White show was dubbed a must see, and I will agree. Not only is it entertaining, but enlightening.
MaryEllen is into dragons, so she enjoyed the dragon above the Dragon Theater and the short clip.
Okay, now on to the gardens on the way to the petting zoo. The gardens were very pretty and they had all types of plants, flowers, shrubs etc. Luckily the weather wasn't too bad in Kentucky. We actually wore light jackets on the first day.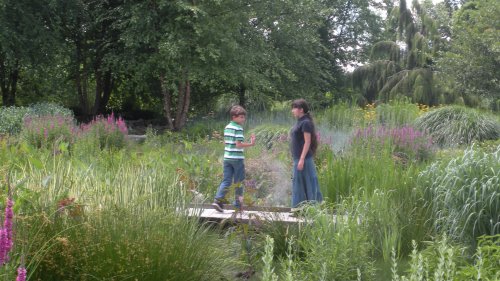 The kids liked the floating bridge…me, it was too wobbly. lol! It didn't help that Don made it move more than it needed too. I was nervous my sandals were going to be removed from my feet. 😆
It was a lot of walking, and we were tired when the day ended. The first day, we were there for about seven hours! The second day, we were there for about three hours.
After our eventful day, we went out to dinner and headed back to the hotel for some relaxation.
We had a wonderful time and hope to visit again within a year since we purchased a year pass.
I will leave you with this llama…sun tanning.
Blessings,