Our Garden Is Coming Along
I love the look of the garden with its lush green colors. The leaves of the squash, zucchini and cucumbers are so pretty. Their flowers add an additional touch of beauty.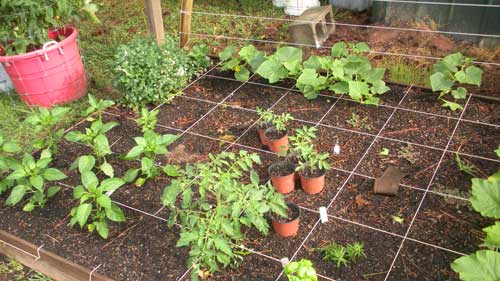 Our tomatoes are growing wonderfully. We anticipate a good crop this year. I am hoping to learn to can so we can store the excess tomatoes. Canning is something I have never done, but have wanted to try. I might get my chance this year.
The green beans don't look like they are going to make it. They have begun to give beans, but they aren't growing anymore.
The zucchini, once placed in the garden bed, flourished. The only thing is that the unwanted squash bug is rearing its head. We need to find a way to get rid of them and quick. The kids do kill those they see and we have looked for eggs under the leaves. We are hoping they will not attack our cucumbers.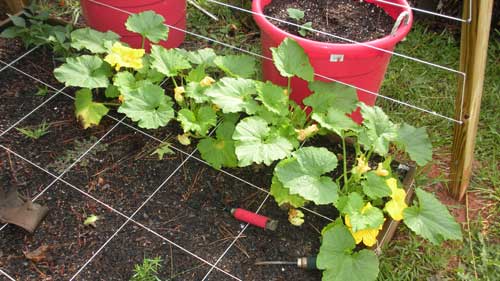 We planted about four straight neck squash this year. I love the look of this plant. Squash casserole is on them menu this summer. 🙂
We planted some cucumbers in the garden bed and some in the containers. A few years ago, the cucumbers didn't do too good in the ground, but we are trying it again. Last year, they flourished in the containers.
It has been fun planting and learning by trial and error these past four years. Getting the garden ready is one of our favorite times of the year. Don does all of the soil mixing and most of the transplanting. The kids and I plant the seeds and maintain the garden once it is up. We all enjoy the fruits of our labor.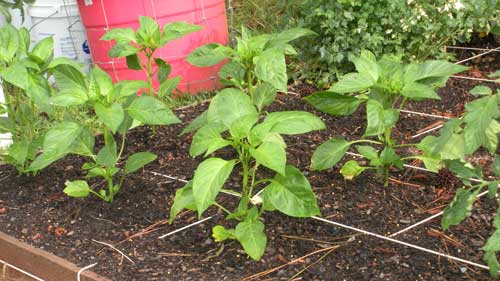 Bell peppers have been on our must have list the last few years. They are easy enough to freeze if we find ourselves with too many. I have quite a few recipes that call for bell peppers, plus I like to add them to my vegetable juices.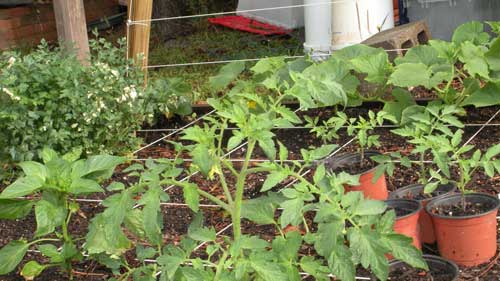 The strangest thing is going on with our zucchini. It looks like the flowers are being plucked off…not good. I am not sure how. Is there some animal that likes the flowers? The only thing is that the flowers are lying on the dirt. Hmmm!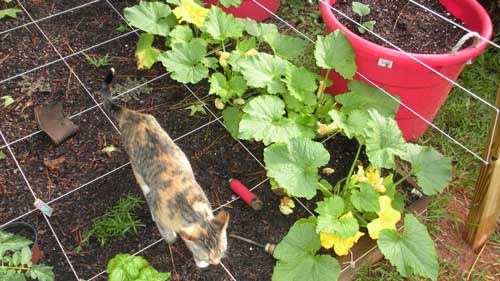 Happy Gardening,