We don't celebrate Halloween, but we designated the day to do a few fun things. They have a trunk-n-treat in our little town, but Donald had to work, so we decided to stay home and we…
Made Caramel Apples and Roasted Pumpkin Seeds
The kids wanted to make caramel apples, so last week, we bought a couple bags of caramels. One wee snacked on 🙂 and the other we used for the apples.
They came out good and we had no burns.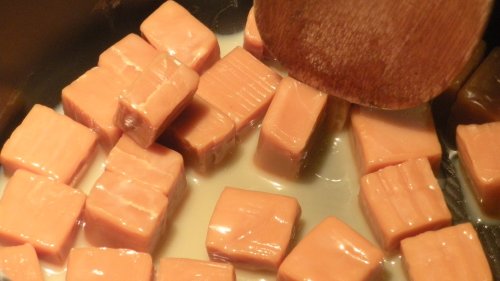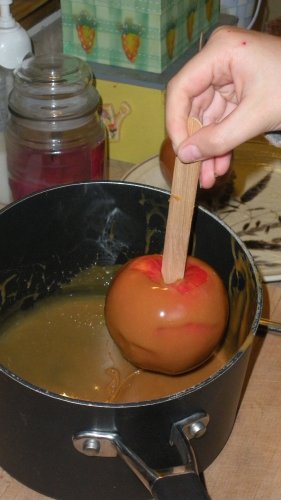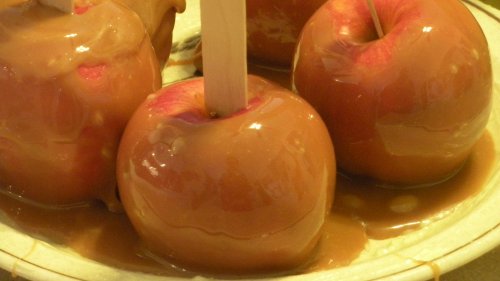 Carved Pumpkins
While at the pumpkin patch last week, we bought a pumpkin so the kids can each carve a side. Here are their results. This was their first time carving a pumpkin.
Watched Captain America
Donald and I watched this together the other night and decided it was okay for the kids to watch too. Donnie was ecstatic!! He loves Super Heroes, but cannot always watch the movies because of language, sexual content, drugs, etc.
Our study day was short, but that added to the fun.
Have a great week,