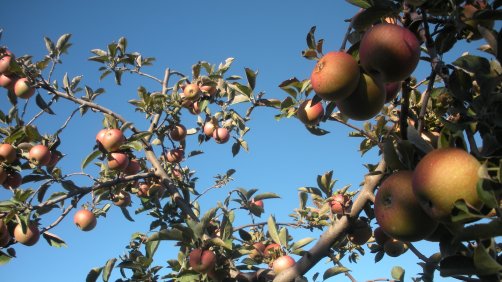 We had a great time apple picking on Monday!
We did our usual visit to grandma's place on Sunday and from there we made the last hour and a half trip to North Georgia. We stayed the night and the next morning we headed to the orchard.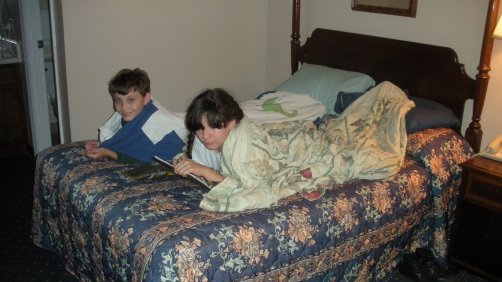 The weather has been dropping here in Northwest GA, mostly at night. The weather farther north, about 2 1/2 hours, was even cooler. And I forgot my jacket! So, in the morning we headed to Walmart where I bought me a simple jacket. The kids were needing new jackets too, so we got Donnie one, but the Junior department didn't have anything for MaryEllen. The jacket I wanted to get her in womens (small), they only had in a cream color. I KNOW that will get dirty in no time. No way!!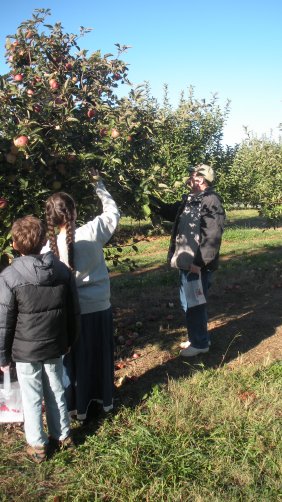 We had a time finding trees with apples. Either we came a little late in the season or the orchard has been busy. We were the first customers of the day for the apple picking. We had to unlatch the gate ourselves before entering. It was fun, we had the whole orchard to ourselves.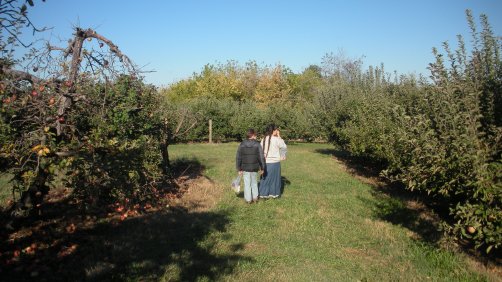 A lot of the apples had rotten spots on them or were splitting. It took some good hunting to find good ones. It was almost like an easter egg hunt. 🙂 We all enjoyed the walk through the orchard on a cool Monday morning.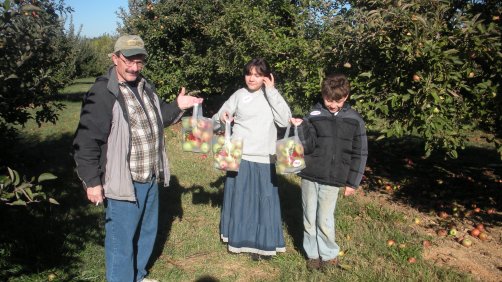 The goods! We bought three 5lb bags at $5 each. We filled them up. In this picture, the sun is in their eyes! It was either that or a washed out photo if I was facing the sun. You know, now that I think about it, I had my flash on. That might be why I would get the washed out look when I took the picture facing the sun. Hmm.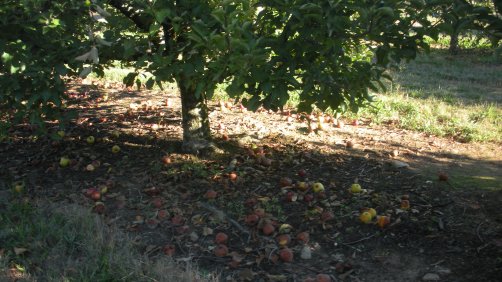 All in all, we had a great time. It was an experience that we can now say we had a part in. I would like to do it again next year. Maybe go in early to mid September instead.
Now I am looking forward to pumpkins! I am hoping we can do one of those corn mazes too. That is another thing I have been wanting to do for years now. Hopefully this year will be the year.