Solving Division Practice
I found these on my hard drive that I had made for the kids a while back. Maybe someone can use them.
I call them, 'Solving Division Practice.' I made them to help cement the concept that division is the reverse of multiplication.
There is a worksheet for numbers 2-9.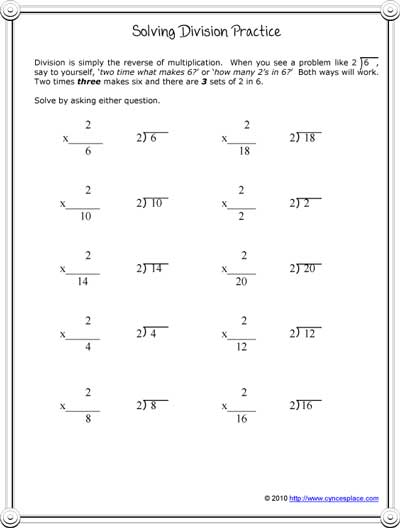 Download Expired. Come back next Friday for a new freebie.
Enjoy,

Timez Attack is a fun computer game to help your kids cement the multiplication tables into their brains. 🙂
They have a wonderful FREE version where all the multiplications, up to 12, are taught. The paid version adds different scenery and I think the pace is increased.
Remember those timed drills in school? I use to enjoy those. Your paper was face down on the desk and the teacher would say, 'ready, set, GO!' and on 'go', everyone turned their papers over and began to answer the problems before the timer rang. Man, what a rush! That might have been the only thing I enjoyed about school. LOL!