MaryEllen has been illustrating Proverbs 31:10-31. I wanted to share some of what she has done so far. Some of the scans came out light because of the pencil. 🙂
Donnie has also been illustrating the Proverbs, I will share some of what he has done soon.
They both have been doing real well with these. At first I wasn't sure if they would want to draw out the verses, but I think it is a little change and out of the norm, so they are enjoying it.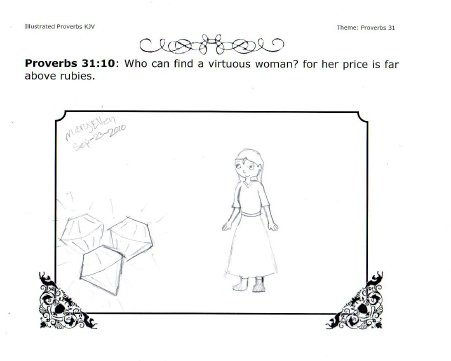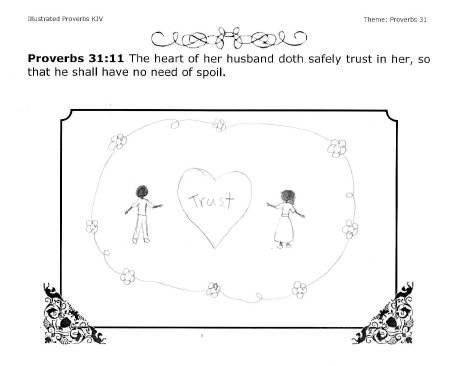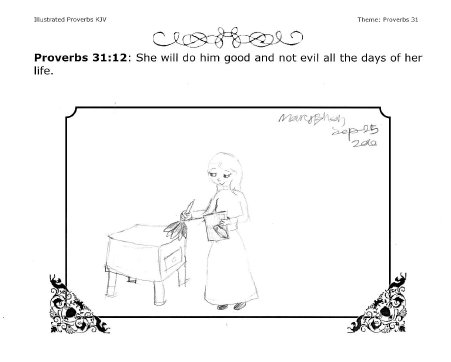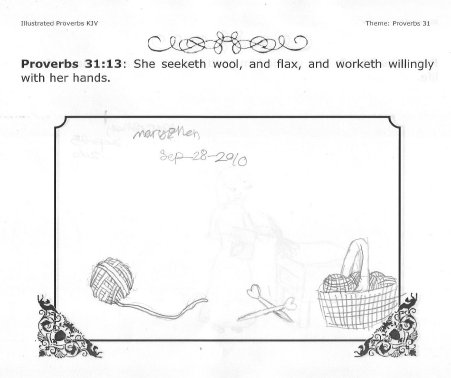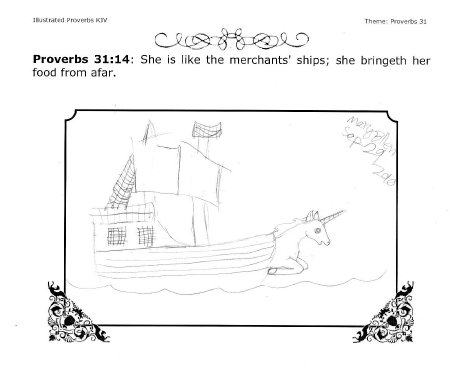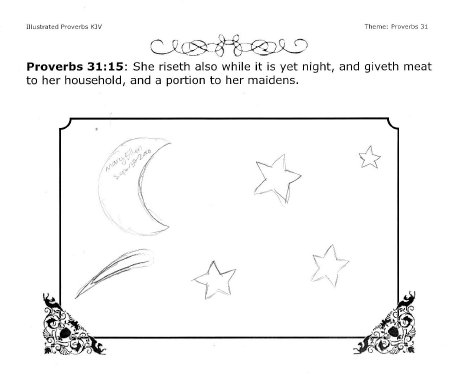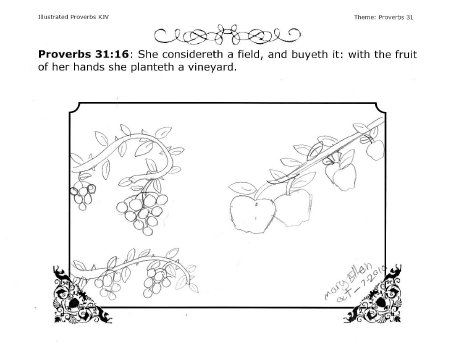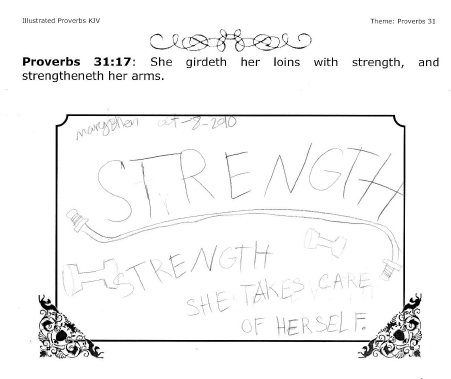 I have this up for sale in the shop.
http://cyncesplace.com/IllustratedProverbs
Blessings,